How it all started…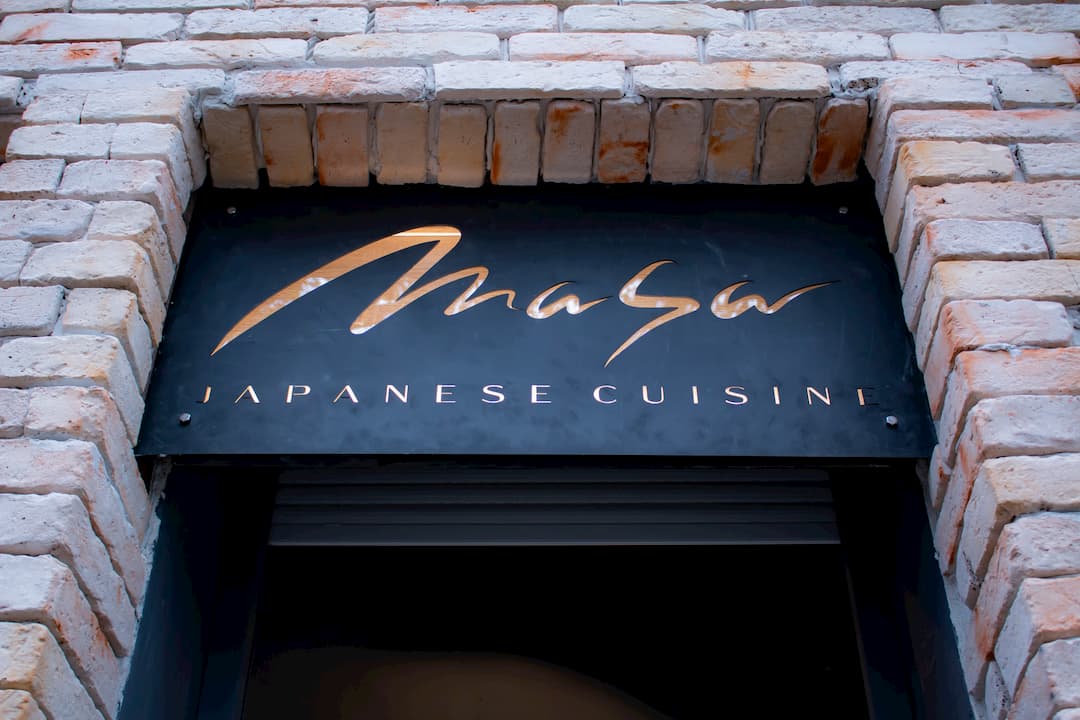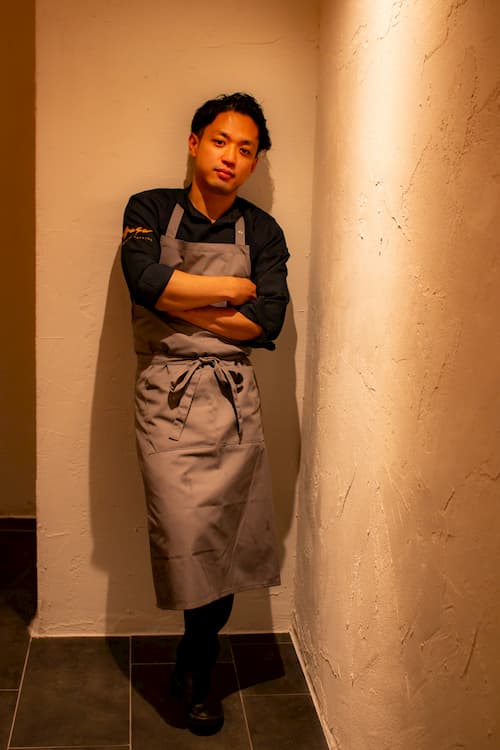 I took the first step towards exploring my passion for gustatory pleasure and outstanding taste experiences when I was 23 years old. At that time, I had been given the exciting opportunity to start a job at YASHIN Sushi and Bar London and gain experience in a high-end sushi restaurant. Learning specific cooking and preparation techniques, such as how to cut sushi properly, how to handle and care for sushi knives and how to prepare dashi, introduced me to the depth of Japanese cuisine. Thus, the stay in a foreign country allowed me to develop a deeper understanding of my own culture and awakened the desire to share it with others through Japanese food. 
In search of the opportunity to grow in my individual culinary art, I moved to Germany. In Freiburg, I worked for three years at BASHO-AN, where I perfected the traditional Kaiseki style - a special Japanese style of cooking that focuses on the pureness of the ingredients and the simplicity of the dishes. 
Being allowed to work for NAGAYA - a 1-star Michelin restaurant in Düsseldorf - opened up new possibilities for my personal development as a chef. Acquiring skills that include not only the cooking process in itself, but the overall performance around it, inspired me to elevate my skills to a new standard. The offer to work as a chef at NAGAYA's second 1-star Michelin restaurant, YOSHI by NAGAYA, further confirmed my purpose. 

The Restaurant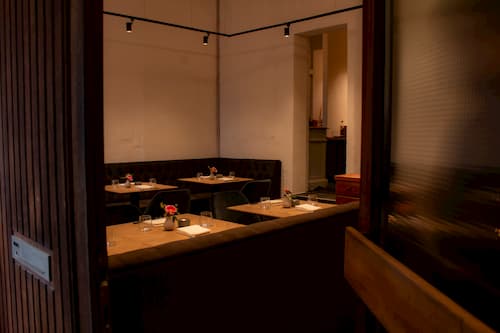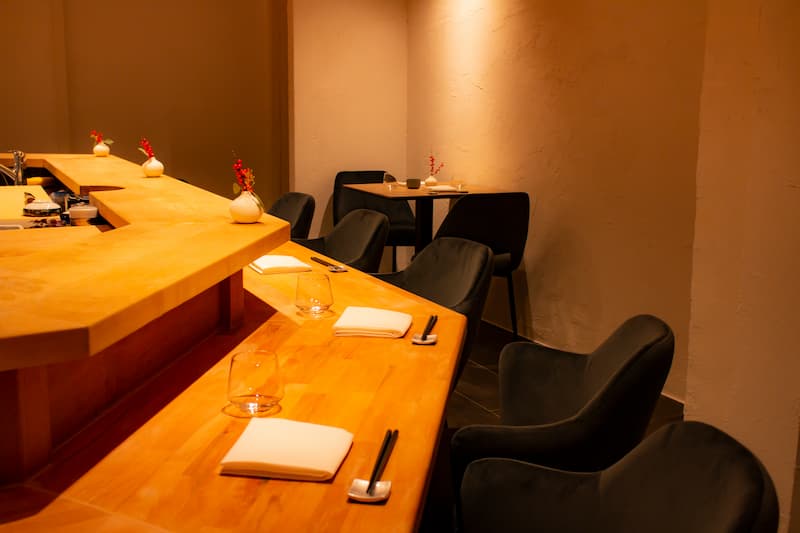 I reached the decision to pursue a new challenge and broaden my knowledge not only as a chef but also as an independent restaurant owner. My vision was and is to bring my expertise and skills as an experienced chef to Frankfurt and to enrich it with my personal style. Masa Japanese Cuisine represents Japanese Haute Cuisine refined with culinary influences from European gastronomy. 
From Japan, Masa Japanese Cuisine preserves the attention to detail, the traditional cooking techniques and a sophisticated balance between flavourful aromas and the authenticity of the ingredients. The incorporation of selected European preparation techniques and ingredients produces a perfect balance and an unforgettable taste experience. The result is an endless palette of extraordinary creations, through a multinationally combined cuisine being orchestrated by a Japanese chef.
For the first time in Frankfurt, Masa Japanese Cuisine offers you the opportunity to taste first-class course menus, in which I am specialised and which are lovingly composed directly by myself. 
The Masa Concept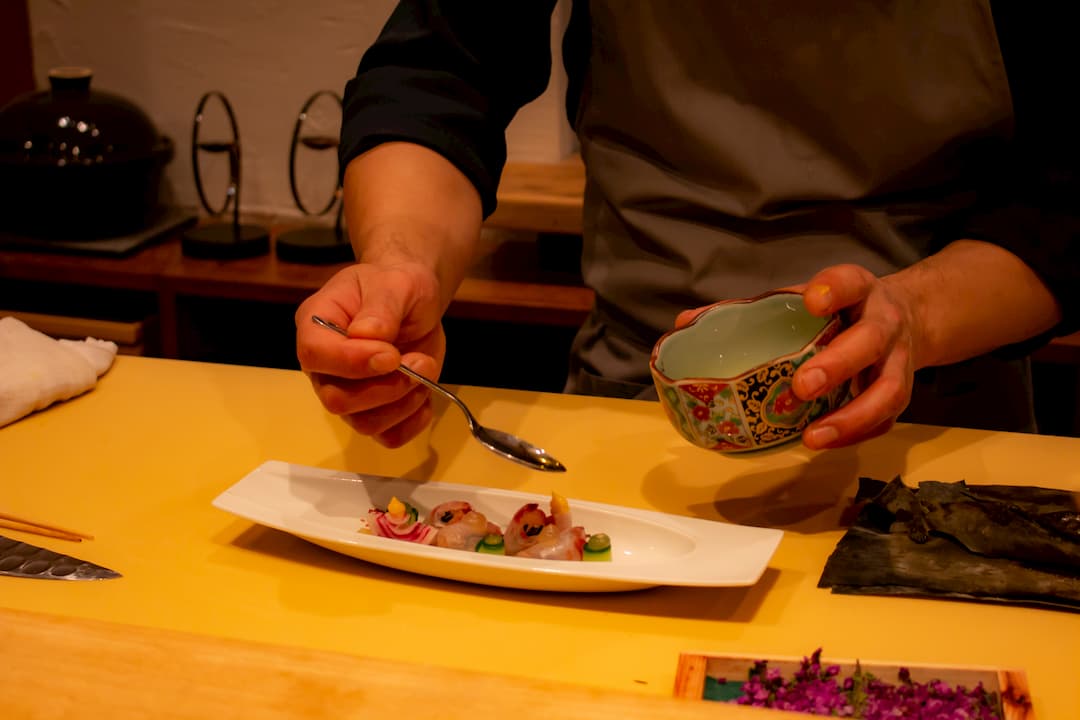 Experience Japan through dining. 
Few things can bring a culture as close as authentic cuisine. In times when cultural exchange has become the norm and experiencing new cultures goes far beyond a short trip, it is hardly surprising that Haute Cuisines mutually influence each other as well. Japan and Europe are no exception. Japanese culinary traditions have not remained untouched by this exchange, leading to the emergence of new flavours, textures and tastes. 
Masa Japanese Cuisine embodies this intercultural exchange. The merging of Japanese cuisine with various gastronomic branches leads to an opening of existing traditions and thus also represents the diversity that results from this combination. The outcomes are impressive and incomparable taste experiences. In other words, Masa's culinary art stands for the discovery of gastronomic worlds at the highest level. 
However, Masa Japanese Cuisine does not only have the highest quality standards when it comes to dining. Rather, we want to invite you and your loved ones on an experience that will take you on a wholesome journey. High-quality taste, first-class performance, authentic dishes and Japanese hospitality create a place where your senses will be inspired and your mind will find relaxation. 
Masaru Oae